Well the new year is almost upon us, and its not long until i'll be flying out to Vegas for CES, i thought i'd document what i'm taking with me in my bag this year (I know everyone else does, so for once its my turn!).
First off, not even Vaguely technology related, the MOST important thing is a good pair of shoes, with 2.8 million square feet of exhibition space there's a considerable amount of pounding the floor to be done, my shoe of choice: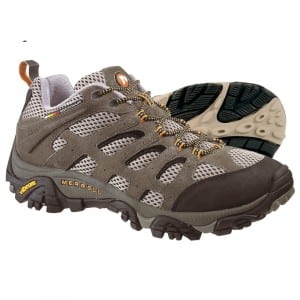 My other recommendation is a camelbak that show floor is tiring, and dry, theres just enough room in the MULE to accomodate a tablet, a battery pack and a couple of litres of water
Now on to the tech….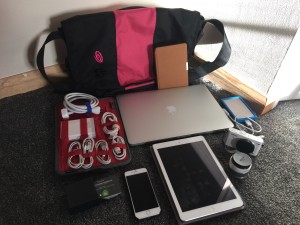 For me, I am travelling relatively light this year, I was toying with taking the 12″ Macbook retina, but it just doesnt have enough horsepower for a week away, the 15″ Macbook Pro is the chosen machine, along with my IPad Air, Iphone 6, Nikon 1 J3 and my Kindle paperwhite for the flight. I'm also taking the Anker 60 watt 6 port USB charger, 3 lightning cables, a micro USB cable and my trusty Seagate 2Tb USB drive.
And… hopefully there'll be a few updates as I am going along.