In for a penny….
I've been using Meraki switches for the last few years now, and my licensing is due for renewal in the next few months, even with the significant discounts for NFR kit its still more than the cost of a meraki stack!
I tried using Dell switches for several months to see if they did the job i wanted. Sadly the dell kit is now end of life and i dont like the idea of using equipment i can't replace cheaply.
My first purchase after the UDM was a 48 port switch for the upper floor of the house, then realised i needed a few POE ports both upstairs and down, so added a pair of POE USW 24 POE units.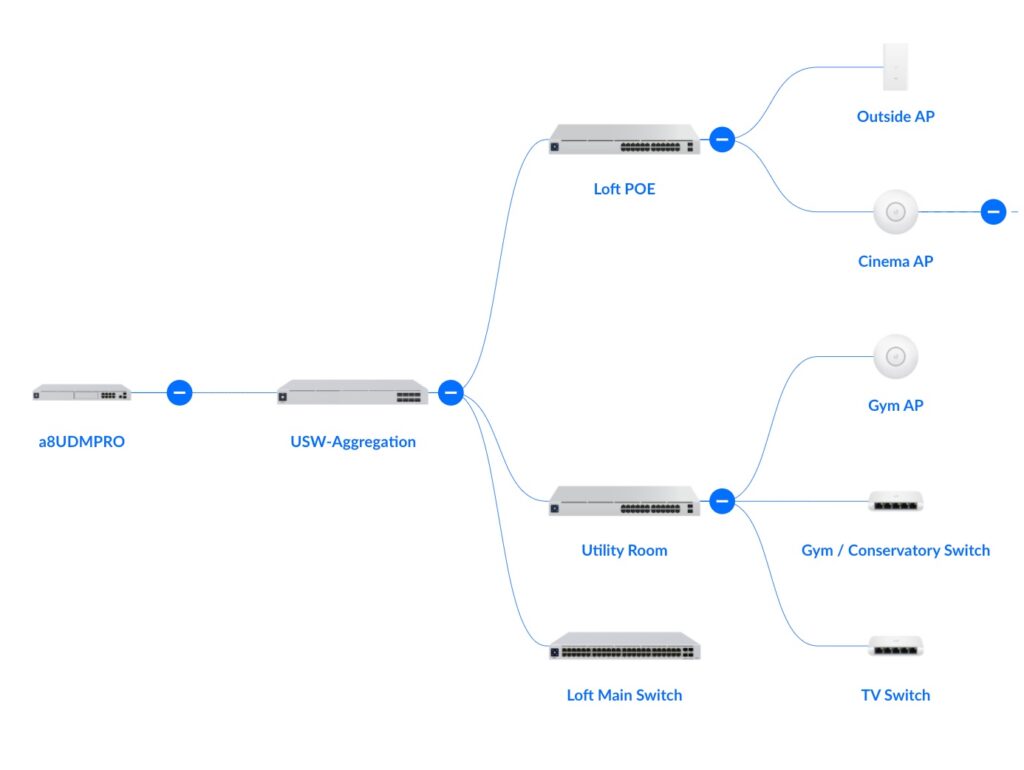 The last piece of the puzzle was an Aggregation switch, so i've created LAG's on the agg switch, so i have 2gbit to the POE switches and 20Gbit to the 48 Port one.
COnfiguring this kit is far too easy, i've had none of the issues i'd previously had with unifi and adopting kit, the phrase "it just works" came to mind.