Solar PV : Day 2 – Integrating
Our first full day of generating, and the great British summer blessed us with cloud, rain, and occasional bright patches 🙁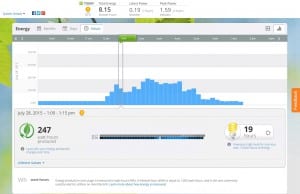 We did manage to generate just over 10Kwh (and used 19 in total), so I am hoping this investment is going to work well for us.
What didn't work so well for us, was integrating the generation meter with the Loxone system. The electrician very kindly ran us an additional two core cable up to the loft Loxone cabinet, which is all connected up, so far results have been very patchy. For about an hour I had an almost accurate generation figure being produced, then for some obscure reason, the figure dropped to zero, running up the live view mode on the Loxone Config showed the input connected to the meter was permanently on, so not showing the pulses.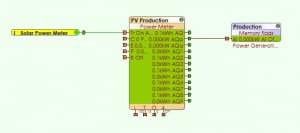 I have a feeling its not going to work, but heres the offending device: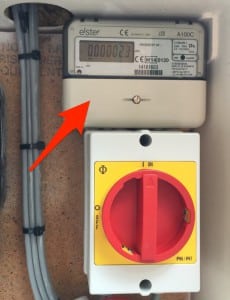 Once again I have another support call into Loxone, am hoping the very capable James will be able to help out.