One of my customers bought a new camera, proceeded to set it up and then forgot the password he typed in on it, so sent it to me to sort out!
The device in question is a Trendnet TV-IP311P.
I have to admit to being quite impressed with it, the first time you log into the onboard web server you are asked to change the password, from then on the interface is pretty standard, with the various live view and configuration pages. Image quality is pretty good, and it has a zoom facility on the live view screen, you can drag a rubber band round the area you want to magnify and it gives its best shot at a zoom. Its not great but it works.
You have the option to take snapshots and small record video, by default it creates a web folder in which it stores the images and video files.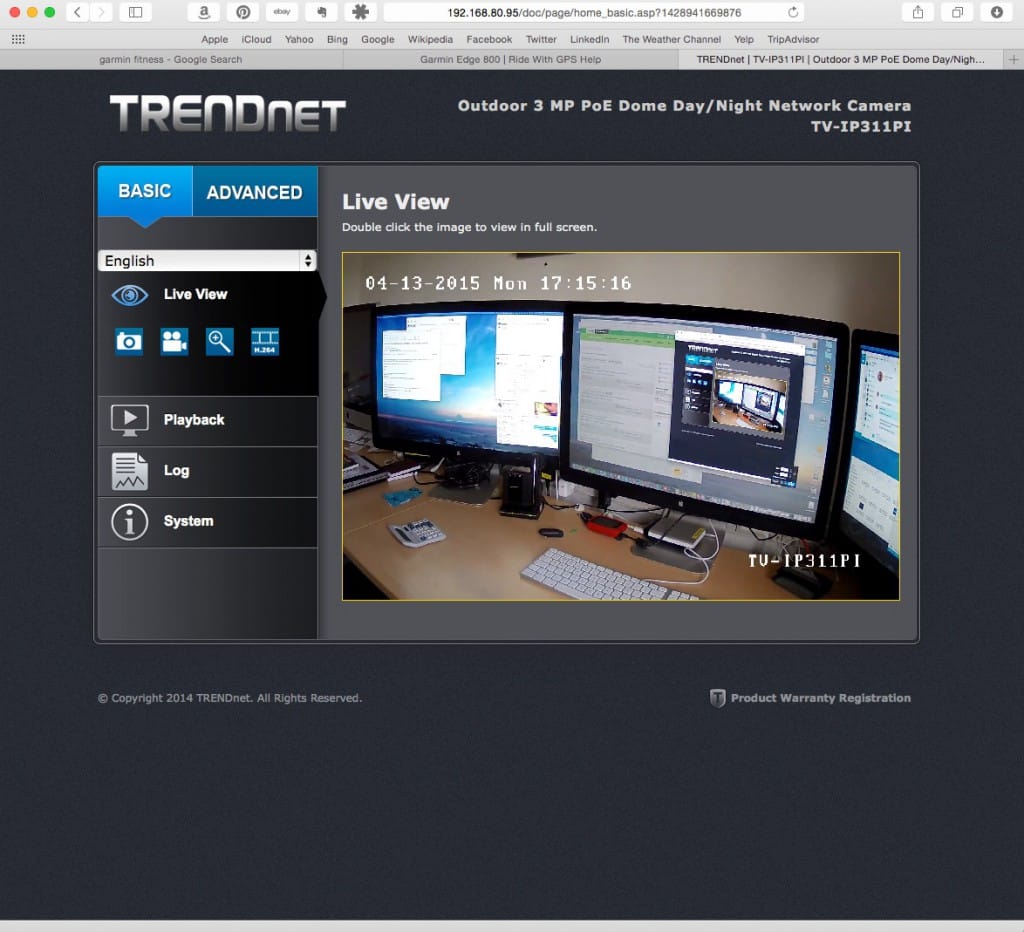 As you can see the images are pretty pretty wide angle, with a 4mm f1.2 lens, looks almost fisheye to me.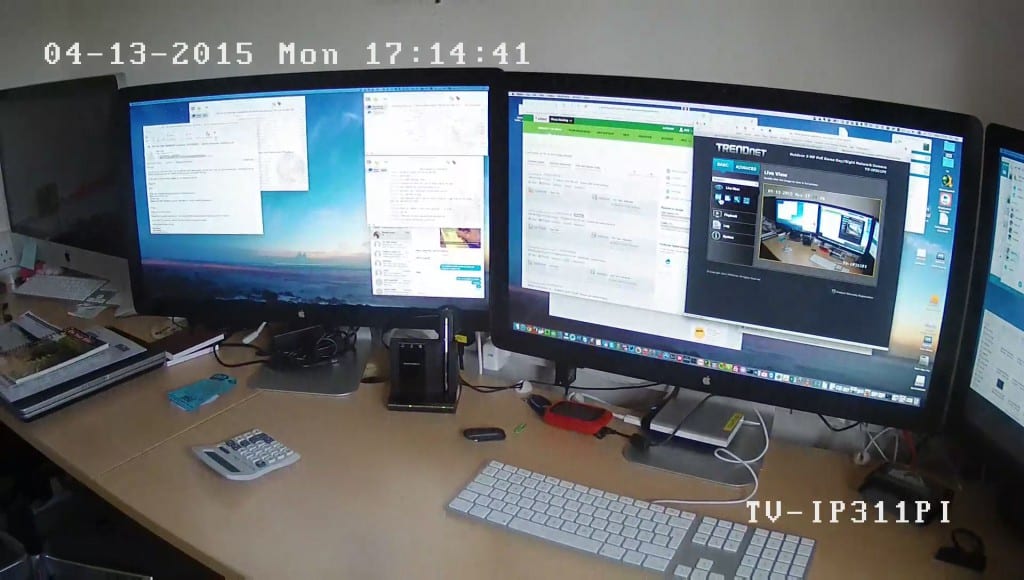 On the whole a nice interface, and good quality output, I've not had a chance to test the IR functionality of the camera but it is apparently capable of night vision up to 25 metres. If i get a chance before I send it back I will test.