With last weeks installation of Sky Q, I finally decided to take advantage of the HD Anywhere Black Friday pricing, and ordered an MHub 4k Pro 4×4. The price was incredibly reasonable, and it looks to be a very good upgrade from my old MHub 4k 4×3+1, I especially love the LCD screen on the front, which makes it look far more up-market.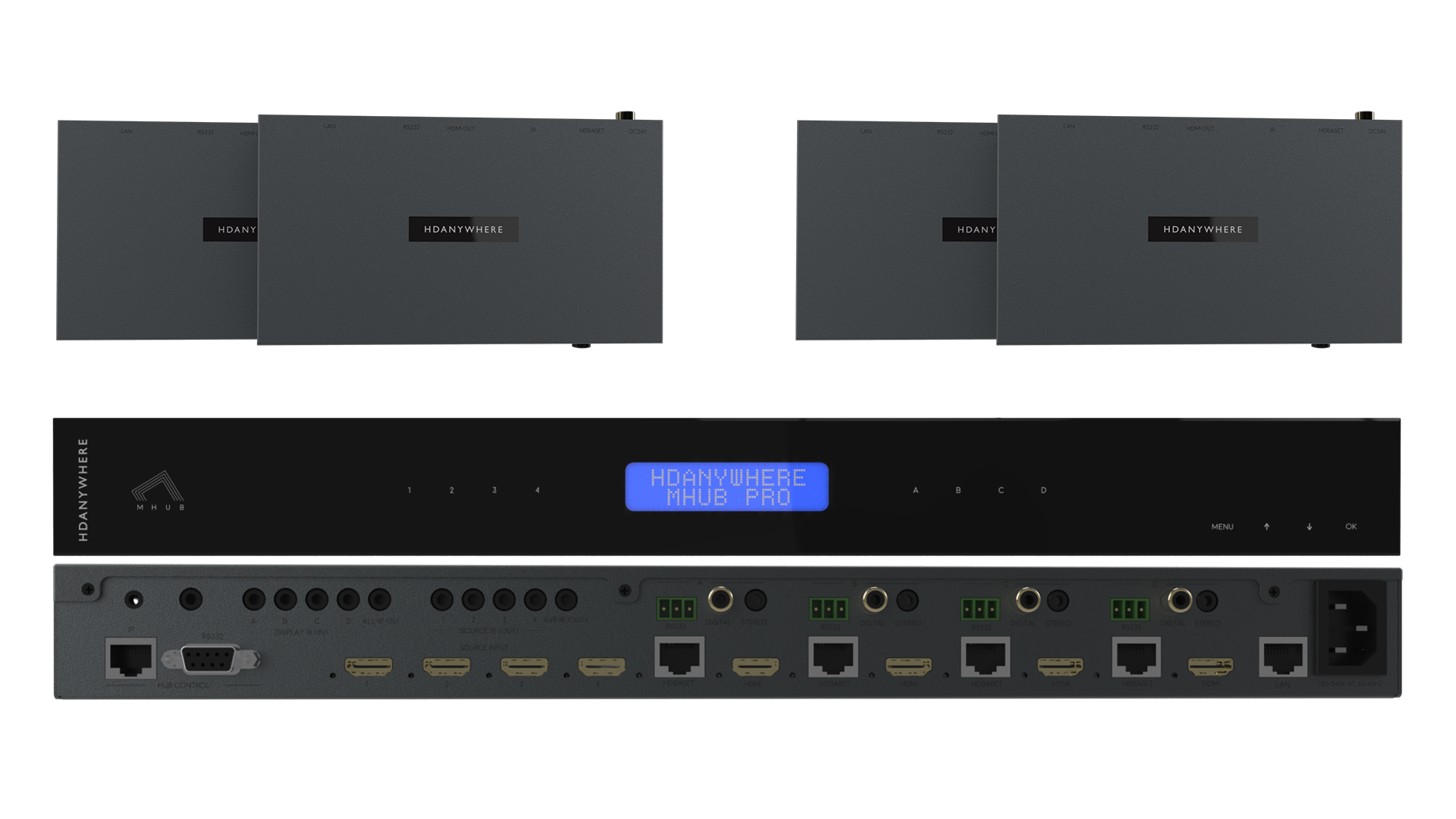 I went for a Saturday morning delivery, giving me plenty of time to install without being interrupted by the phone, and I have to admit I'm glad I did. Swapping out the old 4×3+1 was easy enough, the Pro is a 1u device and slotted in the same rack space. I managed to confuse myself completely by leaving the old extender boxes connected to the TV's, everything worked perfectly. Only at the point of swapping out the extender boxes did I encounter an issue. Instead of swapping out the IR eyes for the new ones I left the old ones plugged in, and suddenly I had no IR control. It took me best part of an hour to work out the old cables were different to the new ones, a simple swap over and everything started working as expected. Next up came the Loxone integration, there are a number of HDanywhere templates in Loxone Config 10, none of which work with this model. There is a zip file with some updated xml files available here:
http://support.hdanywhere.com/wp-content/uploads/2018/11/loxone.zip
Adding the xml is a simple import task, just remember to put the right IP address in the virtual output.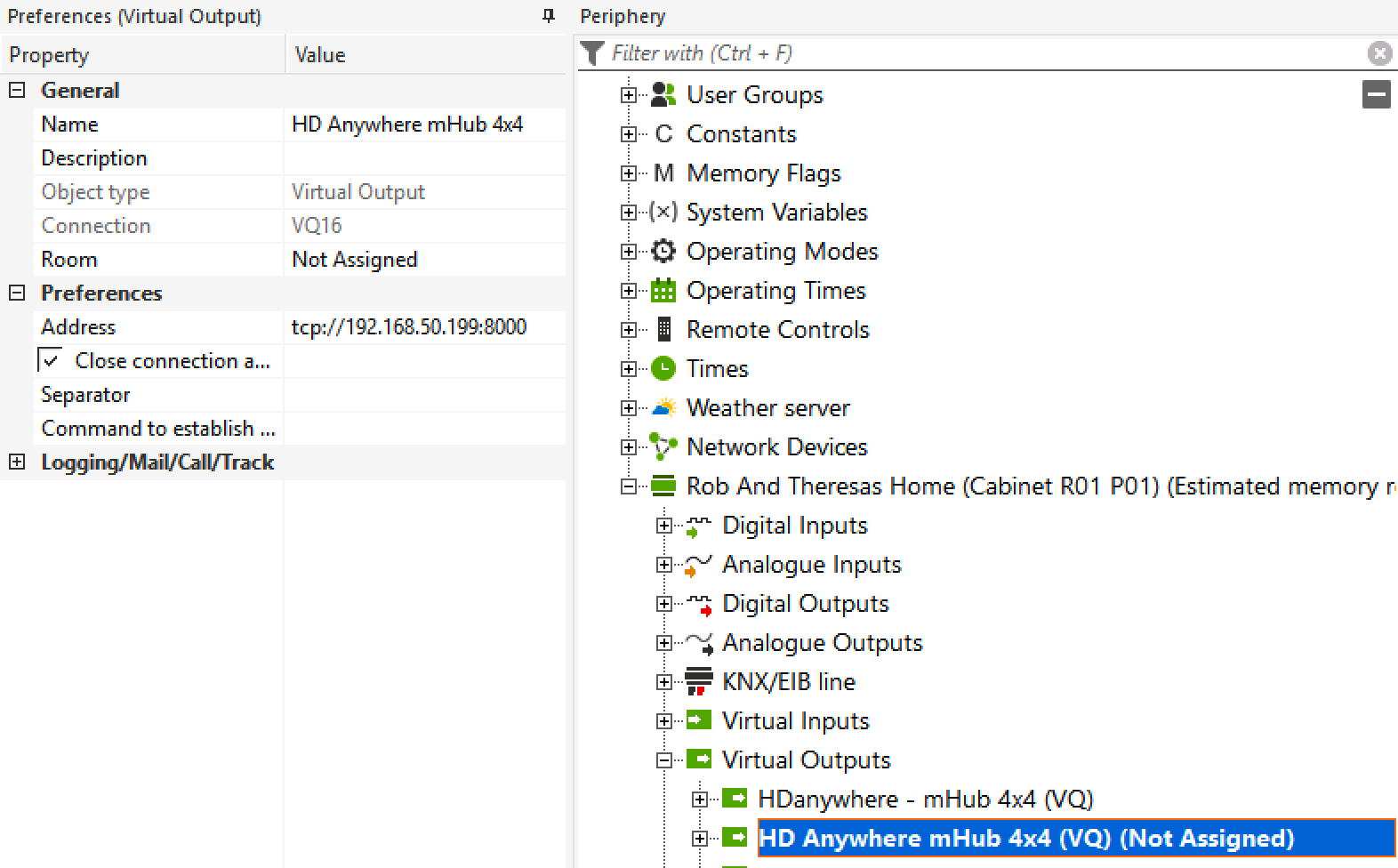 I used a Radio Button x8 block, with the q1 through q4 passing the commands for the matrix to switch source.

It's great that HD anywhere has created a working xml file for Loxone, it would be nice for there to be some continuity between naming conventions, the virtual outputs are named Display 1-4 source 1-4 but the outputs are labelled A through D on the device. I am massively impressed with the Mhub, and hope to start adding more controls via the uControl app.