I've been trying to work out how much energy I export back to the grid from the Solar PV, without much success, as you know i've been working on the Production counter setup within the mini server, with a few issues such as the counters not moving up as they should do over the month.
After a visit to the shiny new Loxone offices we may have sussed the production counter, and managed to get the right figures into and out of the block.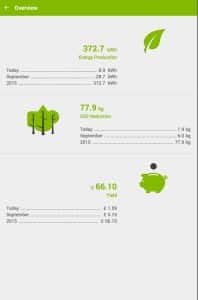 The figures do appear to make sense, since we our PV has been installed our usage of power from the grid has more than halved, the production hasn't been as high as I was hoping for but I personally need to get over that and celebrate the fact that we are paying for less power.