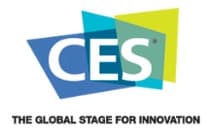 For the last 5 or so years, i've "done" CES, and for the last 5 years i've come home and said "that was crazy! I'm never doing that again!!!" and thats how I've felt until that email inviting me to "register for free" pops into my inbox.
Well 2016 was going to be the year I didn't bother, but once again I changed my mind, and have booked my flights and accommodation and I can't wait.
This years theme is "Cutting-Edge Technology Making The World Healthier, Safer And Cleaner". I am hoping this possibly means there are less exhibitors show-casing their iPhone cases, but I'm not so sure this is going to be the case.
Apparently this year, we're also not to refer to CES as Consumer Electronics show any more, as per the press release on cesweb.org
I am hoping CES2016 brings a little more on the Home Automation front, as the 2015 show didn't seem to display much, more biased towards the IOT technology from what I could see. Fingers crossed.