Whilst wandering what I like to call the "Crap Tech" halls which is generally made up of the real rubbish no-one is ever going to buy, we came across this little gem: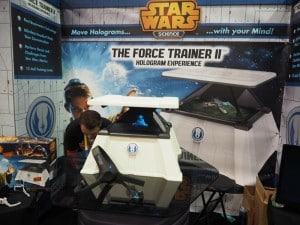 Clearly cashing in on the new Star Wars film due at the end of the year, my friend had a go on it with very little success, and a lot of joshing from me, but came to the conclusion that yes it was crap!
Anyway, 9 months on and I received this picture from said friend from the local Star Wars toy emporium
Wow $100 worth of crap! Just goes to show you shouldn't rely on me for technology predictions!