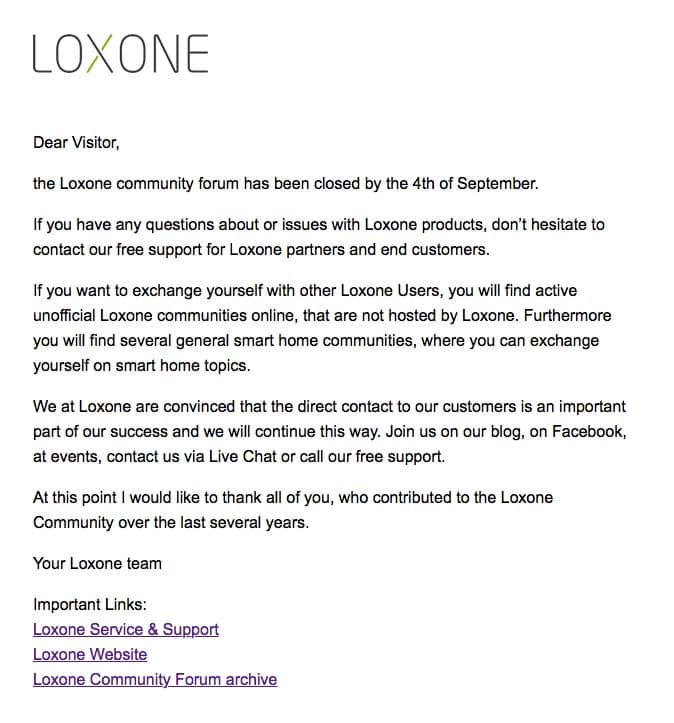 As of today the official Loxone community forums have closed to new posts, a visit to the forums, now results in the following page.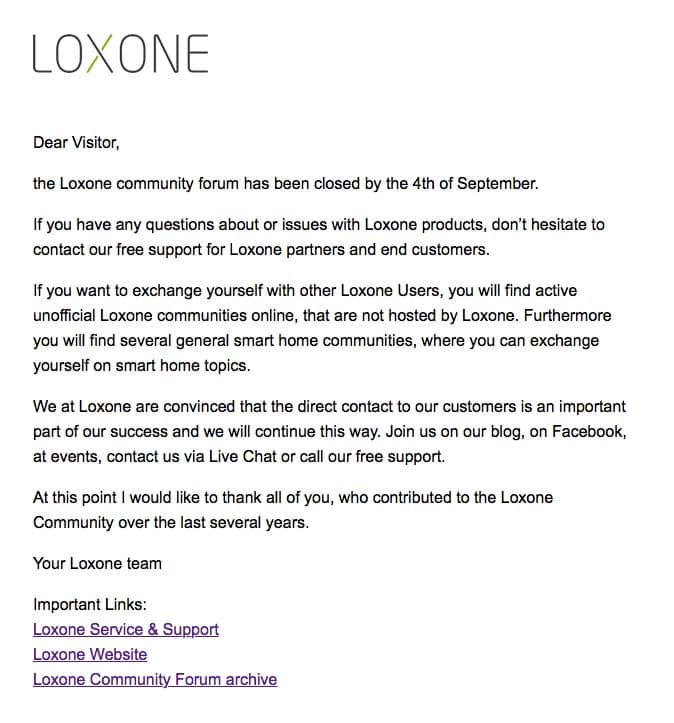 The forums are available in read only format, according to the last post from Loxone there are no plans to remove them just yet.
A number of community members have created new forums, but i do wonder how successful they will be with the branching off.
Google Groups: https://groups.google.com/forum/#!forum/loxone-english
Loxusers : http://www.loxusers.com/forum/index.php
Loxforum : https://www.loxforum.com (Currently only in German)